Physical Therapy and Staff Careers at Specialized Physical Therapy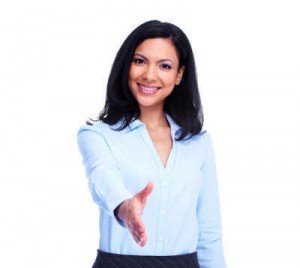 Specialized Physical Therapy was founded by Dr. Amy Spencer and Steve Spencer in 2012, and it is now one of the best physical therapy practices in the Boston area for hands-on therapy, one-to-one care, and private treatment. Our facility is family owned and physical therapist operated so you can enjoy a comfortable atmosphere and a caring staff. Our clinic was established with a passion for helping patients to reach their personalized goals, relieve pain, and achieve optimal health and quality of life. Our team of professionals will be with you every step of the way.
We offer the best possible physical therapy services in the Boston area because we have a highly qualified team that gives each client individualized care. Our physical therapists have a range of qualifications, from doctorate degrees to other outstanding professional credentials such as Orthopedic Clinical Specialists, Manual Therapy Certification, Certified Strength and Conditioning Specialists, Graston Technique, and Certified Kinesiotape Practitioners. Our team has changed the lives of over 9000 patients through the use of expert knowledge and techniques.
Orthopedic Physical Therapist (Outpatient): Full-Time:
Available Now
Please join our innovative, dynamic, and exciting family business
A Massachusetts Physical Therapy License in good standing is required
Ability to multitask with efficiency, accuracy, and precision as workload increases
0 to 3 years of experience preferred
GPA of 3.4 + / 4.0 in DPT program preferred
Highly motivated, takes initiative, and is passionate about helping patients recover from their injuries
Attention to detail and the ability to work both independently and as a team
Innovative, creative, efficient, and excellent problem-solver
Positive attitude, stellar work ethic, and ability to communicate effectively with colleagues, patients, and physicians
Ability to effectively evaluate, treat, and educate patients to help achieve optimal recovery results
Please upload and submit your resume and cover letter in Word or PDF format.
Hiring Manager:  Steve Spencer – Owner, Financial Analyst, and Manager.
Thank you for choosing Specialized Physical Therapy!
Why work at Specialized Physical Therapy?
Be part of our small family business where you'll always be treated as family and not just a number
Full time therapists will receive paid vacation, 401k matching, medical, dental, vision, fitness, and continuing education benefits
We offer a competitive salary with performance-based monthly bonuses
Be trained and mentored by Dr. Spencer, one of the foremost physical therapy experts in the New England Area
We focus on efficiency and leave the red tape behind
Your ideas, creativity, and initiatives are always welcome and can be implemented very quickly
Read what our patients are saying about SPT (we currently have over 194+ reviews, 5/5 star): Genbook Reviews
Improving our patient's lifestyle is our #1 goal – Come Join Us!