PT Treatment Methods
The professionals at Specialized Physical Therapy can introduce you to a life of less pain, more mobility, and good physical health. We do this because we don't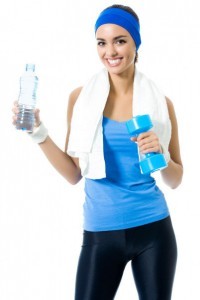 believe in a "one size fits all" approach; instead, we listen to you and design a treatment plan that fits your lifestyle and your goals. You depend on our abilities to guide you through your treatment, so we are always learning about the latest physical therapy technologies and staying up to date on emerging techniques.
Our Pain Relieving Methods for Unrivaled Physical Therapy
Manual physical therapy – the most effective method for speedy recoveries
Joint mobilization techniques
Proprioceptive and balance training
Soft tissue manipulation
Strength training
Neuromuscular re-education
TRX (Suspension Training)
Therapeutic exercises
Individualized home exercise programs (HEP)
Expert Kinesio Taping services for improved physical therapy
Functional Movement Screen
Ergonomic assessments and specialized physical therapy
Modalities such as electrical stimulation, ultrasound, and iontophoresis
Core stabilization techniques
Traction solutions
Graston technique
Specialized Physical Therapy takes a customized approach to treating injuries, pain, and discomfort making it the preferred manual physical therapy clinic in the greater Boston area. We have the training and experience to treat minor and major injuries that are chronic in nature or incidental. Our team of licensed physical therapists will consult with you, design a personalized treatment plan, and educate you on how to accelerate the healing process.
The team at Specialized Physical Therapy is able to provide the best care in North Reading and the surrounding area because continuing education is an important part of our business. We stay up to date on orthopedic physical therapy, prevention, education, and rehabilitation techniques. Our ongoing mission is to serve greater Boston with premium physical therapy services that address a wide range of injuries, pain, and soreness.
SPT is just minutes from Andover, Reading, North Andover, and Wilmington MA
Specialized Physical Therapy is conveniently located in North Reading and also proudly serves residents in Andover, Reading, North Andover, Wilmington, Boxford, Burlington, Woburn, Stoneham, and Methuen.  We offer free and spacious parking located within a few steps away from our clinic's door.

Schedule Your Appointment Today to Regain Freer Movement and Healthy Living!
Specialized Physical Therapy practices a comprehensive approach to total muscle, joint, and spine health. We are the preferred physical therapy clinic in Greater Boston, because we offer an extensive range of physical therapy services designed to restore your physical strength and mobility while reducing your pain. Our physical therapy clinic sets itself apart by:
Providing proven techniques for alleviating minor, major, acute, and chronic pain.
Specializing in sports medicine, manual therapy, post-surgical care, auto accidents, prenatal and postpartum conditions, orthopedic injuries and overuse injuries.
Maintaining a clean, comfortable, private and quiet clinic, making it ideal for private consulting, educating and performing the latest physical therapy techniques.
Focusing on your individual needs, not the bottom line, because we are a small, physical therapist-owned and family-oriented clinic.
Treating one patient at a time in our private treatment room to make sure that you get the personalized care and attention you need.
Completing your treatment from start to finish with only exceptional doctorate trained and fully licensed Massachusetts physical therapists that have excellent skills, breadth of knowledge, and invaluable experience to help you reach your goals and succeed.