Posterior Tibial Tendonitis
Editor: Dr. Amy Spencer, PT, DPT, OCS, MTC, CSCS, CKTP - A Board Certified Clinical Specialist in Orthopedic Physical Therapy and Certified Manual Therapist. Owner and Physical Therapist, Specialized Physical Therapy in North Reading, MA.
The posterior tibial tendon is one of the major supporting structures of your foot. It is necessary support for the arch of your foot and it helps turn the foot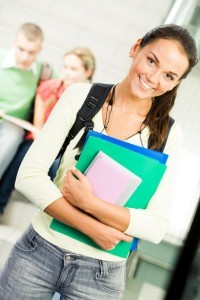 inward when you are walking. The posterior tibialis is a muscle that starts in the upper calf and runs down the leg, goes behind the inside bump on the ankle (medial malleolus), and across the instep. The tendon of this muscle attaches at the bottom of the foot to multiple bones. This tendon (posterior tibial tendon) bridges the posterior tibialis muscle to multiple foot bones. It is the point where inflammation occurs resulting in posterior tibialis tendonitis.
Causes of Posterior Tibial Tendonitis:
Overuse of the posterior tibial tendon is one of the major causes of tendonitis. It often occurs after activities that involve the tendon such as walking, running, hiking, and stairs. Overuse can be a result of a new activity, increasing an old activity, or a new stress placed on the stability of the foot such as uneven ground or an old shoe that has lost its support. Sometimes a change in shoes causes the foot or ankle to work harder to steady itself. Other causes of tendonitis include degeneration of the tendon, a blow to the ankle, or twisting injuries that occur with sports such as soccer.
Symptoms of Posterior Tibial Tendonitis:
Pain and swelling on the inside of the ankle.
Loss of the arch and the development of a flatfoot, due to the tendon not adequately supporting the foot.
A rolling of the ankle and foot inwards.
Weakness pointing the toes inward toward the foot.
Inability to stand on the toes of the affected foot.
Tenderness over the middle of the foot, especially when under stress during an activity.
Gradually developing pain on the outer side of the ankle or foot as the arch flattens even more.
A popping sound associated with pain on the inside of the ankle when the tendon is suddenly torn during an activity.
Treatment of Posterior Tibial Tendonitis:
Physical therapy treats posterior tibial tendonitis by reducing or eliminating your inflammatory pain using an advanced treatment called iontophoresis. It is a treatment that uses electric current to deliver dexamethasone, a corticosteroid, gently through the skin to the inflamed tendon. The risk of tendon rupture is significantly less when this method is used as opposed to cortisone injection. If all forms of physical therapy fail to resolve your condition, surgery may be required.
An alternative treatment of this tendonitis involves using of a firm arch support inserted into your shoe. The arch support is beneficial, because it supports the arch and takes some of the stress off the tendon. To rest the tendon, you may need to decrease the time you spend standing on your feet. Your physician may also prescribe anti-inflammatory medications, such as ibuprofen.
SPT is just minutes from Andover, Reading, North Andover, and Wilmington MA
Specialized Physical Therapy is conveniently located in North Reading, MA and also proudly serves residents in Andover, Reading, North Andover, Wilmington, Boxford, Burlington, Woburn, Stoneham, and Methuen, MA. We offer free and spacious parking located within a few steps away from our clinic's door.
Schedule Your Appointment Today to Regain Freer Movement and Healthy Living!
Specialized Physical Therapy practices a comprehensive approach to total muscle, joint, and spine health. We are the preferred physical therapy clinic in Greater Boston, because we offer an extensive range of physical therapy services designed to restore your physical strength and mobility while reducing your pain. Our physical therapy clinic sets itself apart by:
Providing proven techniques for alleviating minor, major, acute, and chronic pain.
Specializing in sports medicine, manual therapy, post-surgical care, auto accidents, prenatal and postpartum conditions, orthopedic injuries and overuse injuries.
Maintaining a clean, comfortable, private and quiet clinic, making it ideal for private consulting, educating and performing the latest physical therapy techniques.
Focusing on your individual needs, not the bottom line, because we are a small, physical therapist-owned and family-oriented clinic.
Treating one patient at a time in our private treatment room to make sure that you get the personalized care and attention you need.
Completing your treatment from start to finish with only exceptional doctorate trained and fully licensed Massachusetts physical therapists that have excellent skills, breadth of knowledge, and invaluable experience to help you reach your goals and succeed.