Hip Replacement
Editor: Dr. Amy Spencer, PT, DPT, OCS, MTC, CSCS, CKTP - A Board Certified Clinical Specialist in Orthopedic Physical Therapy and Certified Manual Therapist. Owner and Physical Therapist, Specialized Physical Therapy in North Reading, MA.
Hip replacement surgery is typically performed on patients with hip joint damage from arthritis or an injury. The most common cause of chronic hip pain and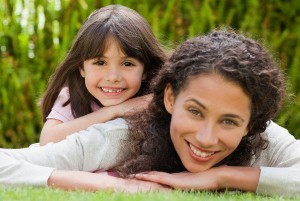 disability is arthritis. With a total hip replacement, also called total hip arthroplasty, the damaged bone and cartilage is removed and replaced with prosthetic components.
Causes for Total Hip Replacement:
Total hip replacements have been performed successfully on people of all ages, from young teenager with juvenile arthritis to elderly patients with degenerative arthritis. Other conditions leading to total hip replacement include bony fractures of the hip joint, rheumatoid arthritis, and death of the hip bone (avascular necrosis). Hip bone necrosis can be caused by fracture of the hip, drugs (such as prednisone), alcoholism, and systemic diseases (such as systemic lupus erythematosus).
Symptoms Leading to Total Hip Replacement:
Hip pain that limits everyday activities, such as walking or bending
Hip pain that continues while resting, either day or night and interferes with sleep
Stiffness in a hip that limits the ability to move or lift the leg
Inadequate pain relief from anti-inflammatory drugs, physical therapy, or walking supports, such as a cane or walker
Recovery from total hip replacement surgery varies depending on the patient, but it will normally take several months. Physical therapy begins while you are still in the hospital and may continue in a skilled nursing facility, at your home, or in an outpatient setting like Specialized Physical Therapy. The goal is to reduce post-operative pain and swelling, increase range of motion, restore lower extremity strength, balance, and gait, and help you to gradually return to your everyday activities.
Treatment after Total Hip Replacement:
When a surgeon replaces your hip joint, you're only part of the way toward your goal of relieving your hip pain. It needs to be followed up with specialized physical therapy to restore range of motion in the joint and to build a strong, sturdy support system for your new joint by strengthening your leg muscles. Physical therapy also lowers your risk of dislocating your new joint, because it strengthens the muscles in your leg. This will keep your artificial hip in place after surgery.
The risk of dislocating your hip is highest during the first six to eight weeks after surgery. Manual physical therapy, such as massage, is important to release tight muscles and improve your scar tissue flexibility during this delicate time period. After it is completely healed, more aggressive physical therapy and strengthening exercises can be added to regain full mobility.

SPT is just minutes from Andover, Reading, North Andover, and Wilmington MA
Specialized Physical Therapy is conveniently located in North Reading, MA and also proudly serves residents in Andover, Reading, North Andover, Wilmington, Boxford, Burlington, Woburn, Stoneham, and Methuen, MA. We offer free and spacious parking located within a few steps away from our clinic's door.
Schedule Your Appointment Today to Regain Freer Movement and Healthy Living!
Specialized Physical Therapy practices a comprehensive approach to total muscle, joint, and spine health. We are the preferred physical therapy clinic in Greater Boston, because we offer an extensive range of physical therapy services designed to restore your physical strength and mobility while reducing your pain. Our physical therapy clinic sets itself apart by:
Providing proven techniques for alleviating minor, major, acute, and chronic pain.
Specializing in sports medicine, manual therapy, post-surgical care, auto accidents, prenatal and postpartum conditions, orthopedic injuries and overuse injuries.
Maintaining a clean, comfortable, private and quiet clinic, making it ideal for private consulting, educating and performing the latest physical therapy techniques.
Focusing on your individual needs, not the bottom line, because we are a small, physical therapist-owned and family-oriented clinic.
Treating one patient at a time in our private treatment room to make sure that you get the personalized care and attention you need.
Completing your treatment from start to finish with only exceptional doctorate trained and fully licensed Massachusetts physical therapists that have excellent skills, breadth of knowledge, and invaluable experience to help you reach your goals and succeed.