Insurance for Physical Therapy
Specialized Physical Therapy accepts most major insurance plans in Massachusetts; please see the up-to-date list below for the insurance plans we accept.  As an alternative payment type to insurance for premium physical therapy service, we accept cash, checks, and credit cards for those patients who strive to reach optimal health and recovery from some of the most qualified therapists in the Boston area.
Referrals and Authorizations for physical therapy are required for all Tufts Health, Blue Cross Blue Shield, and UnitedHealthcare Medicare Advantage POS/HMO plans. Pre-Authorization is required by GIC Unicare, Workers' Compensation, and certain Meritain Health Plans (an Aetna company) and Health Plans (a Harvard Pilgrim Company).  Please have your Primary Care Physician (PCP), and not your specialty doctor (i.e. your orthopedic doctor), authorize treatment for Physical Therapy (PT), send the referral to your insurance company, and fax us a copy when this is complete to: 866-949-9835. The referral department at your PCP clinic needs three things in order to authorize PT treatment and complete the insurance referral:
Clinic Name: We are Specialized Physical Therapy (SPT) located in North Reading, MA.
National Provider Identifier (NPI): NPI is 156-871-0903.
The patient's start date for the initial evaluation; the referral and authorization can be dated as the initial evaluation date or earlier.
A Prescription – no more than 30 days old – for Physical Therapy is required regardless of payment type (i.e. cash, health insurance, auto accidents, or workers' compensation). Please bring the prescription to your first visit or have your PCP fax it to our clinic: 866-949-9835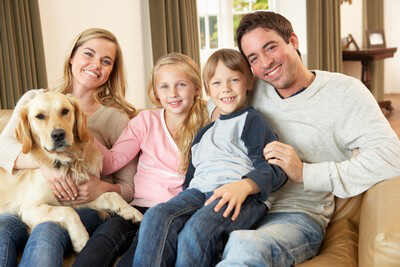 What's Our Top Four Health Insurance Recommendations for Your Family?

All health insurance companies provide basic physical therapy treatment for their members. However, some health insurance companies, like all businesses – are better than others. As a provider, we have the opportunity of treating our patients directly – which we are 100% passionate about – and working with representatives from many insurance companies in Massachusetts. We take pride in working with patients to help maximize their insurance benefits, so how the insurance company works with SPT as the provider is important as well. Insurance benefits change frequently, but as of 2018, when we consider 1)  how many physical therapy treatments are available to patients and the restrictions applied to them, 2) whether or not a patient needs an authorization or referral which may impede treatment when waiting on the a patient's doctor or their insurance to authorize it , 3) how much time it takes to contact the insurance company to verify coverage or ask about a claim for example, 4) the competency of the insurance representatives we talk with, and the rules, policies, and 5) the restriction insurances place on providers clear winners emerge. With that said and in no particular order, our top four picks – in our humble opinion – for the best insurance to have to ensure the very best physical therapy treatment for your families health are:

Self-Pay Cash Rates

Sixty-Minute (60) Initial Evaluation:  $139
Thirty-Minute (30) follow-up treatment:  $79
Prices are subject to change without prior notice

Payment Types Accepted

Cash and Personal, Corporate, HSA, HRA, or FSA Checks
MasterCard
VISA
Discover
PayPal

SPT is just minutes from Andover, Reading, North Andover, and Wilmington MA

Specialized Physical Therapy is conveniently located in North Reading, MA and also proudly serves residents in Andover, Reading, North Andover, Wilmington, Boxford, Burlington, Woburn, Stoneham, and Methuen, MA. We offer free and spacious parking located within a few steps away from our clinic's door.




Schedule Your Appointment Today to Regain Freer Movement and Healthy Living!

Specialized Physical Therapy practices a comprehensive approach to total muscle, joint, and spine health. We are the preferred physical therapy clinic in Greater Boston, because we offer an extensive range of physical therapy services designed to restore your physical strength and mobility while reducing your pain. Our physical therapy clinic sets itself apart by:

Providing proven techniques for alleviating minor, major, acute, and chronic pain.
Specializing in sports medicine, manual therapy, post-surgical care, auto accidents, prenatal and postpartum conditions, orthopedic injuries and overuse injuries.
Maintaining a clean, comfortable, private and quiet clinic, making it ideal for private consulting, educating and performing the latest physical therapy techniques.
Focusing on your individual needs, not the bottom line, because we are a small, physical therapist-owned and family-oriented clinic.
Treating one patient at a time in our private treatment room to make sure that you get the personalized care and attention you need.
Completing your treatment from start to finish with only exceptional doctorate trained and fully licensed Massachusetts physical therapists that have excellent skills, breadth of knowledge, and invaluable experience to help you reach your goals and succeed.