Back Pain Relief and Injury
Editor: Dr. Amy Spencer, PT, DPT, OCS, MTC, CSCS, CKTP - A Board Certified Clinical Specialist in Orthopedic Physical Therapy and Certified Manual Therapist. Owner and Physical Therapist, Specialized Physical Therapy in North Reading, MA.
Your spine is comprised of an impressive and delicate column of vertebrae, intervertebral discs, unique joints, sensitive nerves, and spinal cord. The anatomy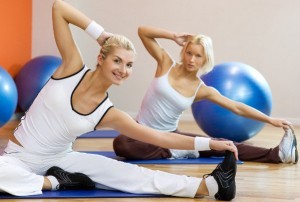 of the spine is typically divided into the following four sections. The first section is the cervical spine which consists of the seven vertebrae in your neck. The thoracic spine is the next section and is comprised of 12 vertebrae in your chest. This is followed by the lumbar spine which consists of five vertebrae in your lower back. The fourth section is the sacrum at the base of the spine and is comprised of five fused bones that form an inverted triangle. Directly below the sacrum are five additional bones that are fused together to form the tailbone (coccyx). The vertebrae are separated by intervertebral discs that act as cushions between the bones. Every section of your spine is crucial for supporting your body and daily movements.
The main function of your spine is to:
Protect the spinal cord, nerve roots, and several of your body's internal organs
Provide structural support and balance while maintaining an upright posture
Enable flexibility and movement
Many people take the strength and flexibility of their spine for granted. They use it everyday without worry until a traumatic event or illness causes a spinal injury. Once you have experienced the severity of spinal pain, you will realize just how valuable your spine is to your everyday life.
There are several possible reasons for pain throughout your neck and back:
The large nerve roots that go to the legs and arms are irritated or pinched
The smaller nerves that innervate the spine are irritated or pinched
The large back muscles are strained
The bones, ligaments, or joints themselves have been injured
The disc itself has been damaged and is the source of the pain
Most spinal pain originates in the neck (cervical), mid-back (thoracic), or lower back (lumbar). Sometimes it can be a combination of these areas. Depending on the source of the pain, it could be a sign of a particular disorder or disease.
Pain due to a spinal injury is usually described as sudden, sharp, persistent, or dull. The pain may be localized to a specific area of your spine, such as the neck, or it might radiate down your shoulder arms, lower back, legs, and feet. This pain can be accompanied by neurologic symptoms like numbness, weakness, and tingling.
Spinal pain can be either acute or chronic. Acute pain usually begins with a sudden, intense pain that lasts for a short period of time. Chronic pain is persistent, long-term pain that could last for the rest of your life if it is not healed by physical therapy.
These are the eight most common back and neck injuries that can be successfully treated using physical therapy:
SPT is just minutes from Andover, Reading, North Andover, and Wilmington MA
Specialized Physical Therapy is conveniently located in North Reading and also proudly serves residents in Andover, Reading, North Andover, Wilmington, Boxford, Burlington, Woburn, Stoneham, and Methuen.  We offer free and spacious parking located within a few steps away from our clinic's door.

Schedule Your Appointment Today to Regain Freer Movement and Healthy Living!
Specialized Physical Therapy practices a comprehensive approach to total muscle, joint, and spine health. We are the preferred physical therapy clinic in Greater Boston, because we offer an extensive range of physical therapy services designed to restore your physical strength and mobility while reducing your pain. Our physical therapy clinic sets itself apart by:
Providing proven techniques for alleviating minor, major, acute, and chronic pain.
Specializing in sports medicine, manual therapy, post-surgical care, auto accidents, prenatal and postpartum conditions, orthopedic injuries and overuse injuries.
Maintaining a clean, comfortable, private and quiet clinic, making it ideal for private consulting, educating and performing the latest physical therapy techniques.
Focusing on your individual needs, not the bottom line, because we are a small, physical therapist-owned and family-oriented clinic.
Treating one patient at a time in our private treatment room to make sure that you get the personalized care and attention you need.
Completing your treatment from start to finish with only exceptional doctorate trained and fully licensed Massachusetts physical therapists that have excellent skills, breadth of knowledge, and invaluable experience to help you reach your goals and succeed.