Elbow Dislocation
Editor: Dr. Amy Spencer, PT, DPT, OCS, MTC, CSCS, CKTP - A Board Certified Clinical Specialist in Orthopedic Physical Therapy and Certified Manual Therapist. Owner and Physical Therapist, Specialized Physical Therapy in North Reading, MA.
The elbow is dislocated if the joint surfaces of your elbow separate. An elbow dislocation can be a complete of partial dislocation. The joint surfaces are completely separated in a complete dislocation, but only partially separated in a partial dislocation. If you have a complete dislocation, your elbow joint will need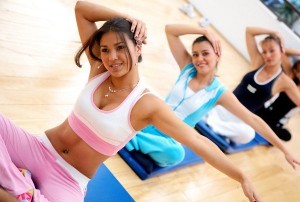 to be reset and aligned. Elbow dislocations are the second most common dislocated joint in your body.
Symptoms of Elbow Dislocation:
If you dislocate your elbow, you will experience intense pain and a noticeable deformity. The dislocation in your elbow will stop blood flow to your hand and resulting in an immediate loss of feeling or mobility in your hand and forearm.
Causes of Elbow Dislocation:
Falling and landing on an outstretched or extended arm can cause your elbow to dislocate. Car accidents and rough contact sports can result in elbow dislocation.
Treatment of Elbow Dislocation:
The first step is to reset the dislocation and immobilize it until it heals. Physical therapy will necessary to restore full range of motion and arm strength once the dislocation has healed. There will be stiffness is your shoulder, elbow, wrist, and fingers because of the lack of movement. Physical therapy loosens the joint and increases blood flow. Manual therapy like neck, shoulder, arm, and wrist massages will also improve circulation and mobility. Another form of physical therapy that is quite effective is modalities like heat, ice, ultrasound, or electrical stimulation. These are used to decrease swelling and pain in your forearm, elbow, wrist, hand, or shoulder. A physical therapist will also recommend specific exercises to improve your arm strength and regain full mobility.

SPT is just minutes from Andover, Reading, North Andover, and Wilmington MA
Specialized Physical Therapy is conveniently located in North Reading, MA and also proudly serves residents in Andover, Reading, North Andover, Wilmington, Boxford, Burlington, Woburn, Stoneham, and Methuen, MA. We offer free and spacious parking located within a few steps away from our clinic's door.
Schedule Your Appointment Today to Regain Freer Movement and Healthy Living!
Specialized Physical Therapy practices a comprehensive approach to total muscle, joint, and spine health. We are the preferred physical therapy clinic in Greater Boston, because we offer an extensive range of physical therapy services designed to restore your physical strength and mobility while reducing your pain. Our physical therapy clinic sets itself apart by:
Providing proven techniques for alleviating minor, major, acute, and chronic pain.
Specializing in sports medicine, manual therapy, post-surgical care, auto accidents, prenatal and postpartum conditions, orthopedic injuries and overuse injuries.
Maintaining a clean, comfortable, private and quiet clinic, making it ideal for private consulting, educating and performing the latest physical therapy techniques.
Focusing on your individual needs, not the bottom line, because we are a small, physical therapist-owned and family-oriented clinic.
Treating one patient at a time in our private treatment room to make sure that you get the personalized care and attention you need.
Completing your treatment from start to finish with only exceptional doctorate trained and fully licensed Massachusetts physical therapists that have excellent skills, breadth of knowledge, and invaluable experience to help you reach your goals and succeed.