Foot Fractures
Editor: Dr. Amy Spencer, PT, DPT, OCS, MTC, CSCS, CKTP - A Board Certified Clinical Specialist in Orthopedic Physical Therapy and Certified Manual Therapist. Owner and Physical Therapist, Specialized Physical Therapy in North Reading, MA.
Broken bones or fractures in the foot are very common. Our feet are vulnerable to slipping, twisting, and falling objects. The human foot has 26 bonesand any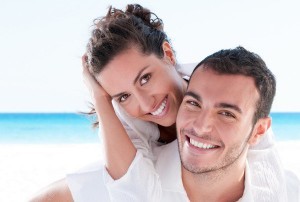 one of these bones can be fractured.
The foot is divided into three parts: hindfoot, midfoot, and forefoot.
Hindfoot – The rear of the foot and it made up of two bones: the talus and calcaneus.
Midfoot – The middle of the foot and is made up of five smaller bones: the navicular, cuboid, and three cuneiform bones.
Forefoot – The front of the foot which contains nineteen bones. There is a metatarsal for each of the five toes; the big toe is made up of two phalanges, and the other toes each have three phalanges.
Sesamoid bones – two small pebble-like bones that are found under the big toes. These bones do not perform any necessary function and are often referred to as accessory bones.
Causes of Stress Fractures:
A stress fracture is an overuse injury that progressively develops over time. When foot muscles are fatigued, they are no longer able to properly reduce impact that causes stress to the bones. This can create small cracks or fractures. The most common sites of stress fractures in the foot are the second and third metatarsals. Stress fractures are also common in the heel (calcaneus) and the navicular, a bone on the top of the midfoot.
Causes of Traumatic Fractures:
Broken bones can be the result of jumping or falling from somewhere high up, a collision, a sharp twist of the foot, or a heavy object landing on the foot.
Symptoms of Foot Fractures:
Foot fractures usually result in pain, swelling, bruising, and tenderness at the fracture site. Since your body tries to protect itself, walking may be too painful or you will need to limp to compensate for the injury. If the bones are significantly displaced, or an associated joint dislocation is present, a deformity of the foot may be apparent.
Treatment of Foot Fractures:
Physical therapy can help restore your range of motion, foot strength, and balance after having it immobilized in a cast for weeks. The extent of the physical therapy will increase after the fracture has time sufficient time to heal.

SPT is just minutes from Andover, Reading, North Andover, and Wilmington MA
Specialized Physical Therapy is conveniently located in North Reading, MA and also proudly serves residents in Andover, Reading, North Andover, Wilmington, Boxford, Burlington, Woburn, Stoneham, and Methuen, MA. We offer free and spacious parking located within a few steps away from our clinic's door.
Schedule Your Appointment Today to Regain Freer Movement and Healthy Living!
Specialized Physical Therapy practices a comprehensive approach to total muscle, joint, and spine health. We are the preferred physical therapy clinic in Greater Boston, because we offer an extensive range of physical therapy services designed to restore your physical strength and mobility while reducing your pain. Our physical therapy clinic sets itself apart by:
Providing proven techniques for alleviating minor, major, acute, and chronic pain.
Specializing in sports medicine, manual therapy, post-surgical care, auto accidents, prenatal and postpartum conditions, orthopedic injuries and overuse injuries.
Maintaining a clean, comfortable, private and quiet clinic, making it ideal for private consulting, educating and performing the latest physical therapy techniques.
Focusing on your individual needs, not the bottom line, because we are a small, physical therapist-owned and family-oriented clinic.
Treating one patient at a time in our private treatment room to make sure that you get the personalized care and attention you need.
Completing your treatment from start to finish with only exceptional doctorate trained and fully licensed Massachusetts physical therapists that have excellent skills, breadth of knowledge, and invaluable experience to help you reach your goals and succeed.