Meet Our Accomplished Physical Therapists
The team of physical therapists at Specialized Physical Therapy are doctorate trained and have incredible credentials. Together, we comprise a passionate, caring, and highly skilled family. We believe in the art of healing through physiotherapy, rehabilitation, massage therapy and exercise. None of us became experts over night – we have worked and studied extensively so that we can offer the very best services to our patients. We also strongly believe in continued learning, so you can be sure that our knowledge is relevant. By using the latest tools and techniques, we apply our unparalleled skills with a hands-on approach. Each therapist in the Specialized Physical Therapy family offers individualized one-to-one treatment to help patients realize their goals, relieve pain, achieve optimal health, and reach maximum functionality.
We truly are a family at Specialized Physical Therapy, which means we have the highest level of respect and care for all of our employees. We give our therapists the support and resources they need to grow. Our family of happy employees will be there to make our patients happy too! Please take a second to get to know us: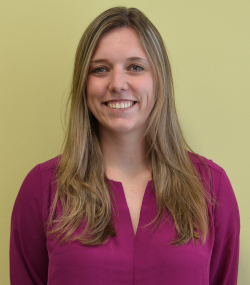 Dr. Alexis Stockwell, PT, DPT: Physical Therapist
Dr. Alexis Stockwell is a Massachusetts Board Certified and Licensed Physical Therapist.  She graduated at the top of her class at Springfield College where she earned her Doctorate in Physical Therapy (DPT) Degree. Alexis is passionate about the diagnosis, treatment, education, and one-to-one care she consistently and diligently delivers to each and every patient at Specialized Physical Therapy (SPT).  She loves her position at Specialized Physical Therapy since it gives her the opportunity to deliver premium physical therapy care to her patients with musculoskeletal, orthopedic, and neuromuscular conditions.
Dr. Stockwell is eager to begin an intensive and challenging multi-year program to hone her skills in orthopedic manual therapy, one of most highly sought out skills in physical therapy, which is proven to maximize a patient's recovery potential. Alexis is also well positioned at Specialized Physical Therapy to take advantage of our comprehensive in-house training and skill development program with one of the most credentialed and experienced physical therapists, Dr. Amy Spencer, in the Boston area. We are excited to have Alexis on our family PT team!
In her spare time, Alexis enjoys hiking and exploring nature, traveling, playing soccer, and spending time with her family and friends.
They are Awesome
I can't say enough about SPT. I came here as a last resort for an injury to my hip, I had tried everything (I thought) with zero results. I thought for sure that surgery was my only option. This has been a total game changer and cannot believe how much I have improved!! Alexis has been more than helpful, by really listening and working on a specialized plan for me. I think the one on one approach goes a long way compared to other places where you can be shuffled around like an assembly line.  Sincerely, Customer since August 2018
Treatment
Alexis is great, listens carefully and then works with you on the areas needing improvement. Great personality and good conversation makes the time pleasurable. Definitely recommend going here for PT.  Sincerely, Customer since August 2018
This is how it should be done!
The last time I needed PT I went to the PT attached to my doctor's practice. It was fine. Very competent, nice therapist. I didn't know there was an alternative until I came to Specialized. Wow! Night and day. The therapists are great. What's the biggest difference is they are not distracted serving many people at a time. It's just me; all their attention is on my functioning; their full healing knowledge, experience, and heart is focused on me. I'll avoid the factory approach. Well done; TY!  Sincerely, Customer since July 2018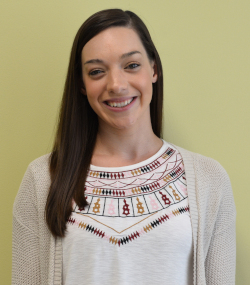 Dr. Kathryn Flood Bacigalupo, PT, DPT, GTS:  Senior Physical Therapist
Dr. Kathryn Bacigalupuo is a Massachusetts Board Certified and Licensed Physical Therapist.  Kathryn brings an amazing mix of skills, knowledge, intuition, and passion to Specialized Physical Therapy, SPT.  At SPT Dr. Bacigalupo has delivered exceptional results to her patients over thousands of treatment sessions seeing a multitude of unique injuries; she loves to analyze and diagnose injured and painful areas, educate patients, customize personalized treatment plans, and deliver optimal recovery results for her patients.  Graduating Summa Cum Laude in her undergraduate work at Northeastern University and Magna Cum Laude in her Doctorate of Physical Therapy Program at Northeastern University, Kathryn loves academic challenges and looks forward to earning more physical therapy credentials and continuing her educational training to stay on the cutting edge of physical therapy treatments and techniques.  In addition to Dr.Bacigalupo's accomplished work at Northeastern University, she scored in the outstanding 97th percentile on the Massachusetts State Boards for Physical Therapy in 2015, a feat that we are extremely proud of.
At Specialized Physical Therapy, Dr. Flood has trained extensively under Dr. Spencer capitalizing on more than 19+ years of experience and many thousands of successful patient recoveries.  It is this transfer of knowledge from one expert to the next that makes our company strong and well suited to excel in accelerating the recovery of our patients to optimal health.  Dr. Flood has treated hundreds of patients at Specialized Physical Therapy and is loved by all of our former and current patients for her outstanding dedication, compassion, expertise, and breadth of knowledge.
With extensive experience in outpatient orthopedic physical therapy, Kathryn brings hands-on-skills and a passion for treating patients with neurological, orthopedic, and movement conditions. Her commitment to helping patients 'Move Forward' in life is unparalleled, as she delivers premium and customized care for each patient at Specialized Physical Therapy.
To keep a balanced life, Kathryn enjoys hiking, camping, and kayaking; she especially loves being a competitive team player on her Ultimate Frisbee team as they continue to succeed at the domestic and international levels. In 2015, she adopted Duke, a two-year old Great Dane, from a rescue shelter which she absolutely loves.
I Highly Recommend! The office is spotless and everything seems brand new. There is plenty of parking and I get all the attention I want/need as they only see one patient at a time. Dr. Kathryn Flood is very knowledgeable, friendly, and professional. She really listens and makes sure she creates the right treatment plan for her patients. I highly recommend! Sincerely, M.B. September 2015
Excellent Support My 15 yr old son just starting PT with Specialized PT – and he was a little nervous, but Dr Kate Flood made him feel at ease immediately and provide exceptional support and feedback! Her patient care is world class….. and we look forward to working with her!! Very Glad we found Specialized PT and Kate! Sincerely, S.D. October 2015
Best PT around Dr. Kate has helped me to overcome two lingering pains. Neck pain that caused frequent headaches was successfully treated by Dr. Kate using PT. This has eliminated need for medication. The other pain is almost gone with PT. She is current on PT techniques that has helped me tremendously. I highly recommend her services. Sincerely, K.A. October 2015
Lucky Choice/Great Outcome
My doctor gave me a list of physical therapists to choose from & I chose SPT based strictly on location. What a great choice it turned out to be, Dr. Flood treated me for lower leg pain which was keeping me from doing many basic activities. With a combination of exercises & massage, I am almost pain free. Dr. Flood is not only a great PT, she also makes the PT appointments enjoyable. I would highly recommend her to anyone. Sincerely, Customer since October 2015
Professional Industry Affiliations
Dr. Amy Spencer, PT, DPT, OCS, MTC, CSCS, CKTP: Owner and Director of Physical Therapy
Dr. Amy Spencer is a Massachusetts Board Certified and Licensed Physical Therapist.  Amy has over 19 years of experience and has helped thousands of patients make astounding recoveries from sports injuries, car accidents, gymnastic injuries, low back pain, neck pain, knee pain, and shoulder pain just to name a few; she is a foremost expert in orthopedic injuries involving tears, inflammation, and pain in muscles, tendons, ligaments, and nerves.  Amy earned a Doctorate of Physical Therapy from the University of St. Augustine and both a Master of Science in Physical Therapy and a Bachelor of Science from Simmons College in Boston.  With an astonishing six credentials to her name, Dr. Spencer is one of the most credentialed, skilled, and dedicated physical therapists in the Northeast United States.
When Amy is not in the clinic helping patients she enjoys cycling, spinning, running, snowboarding, traveling, hiking in the White Mountains, spending time with family and friends, trying new local restaurants, and having a cup of coffee. Three of her favorite places to visit are New Zealand, Venice, and San Francisco.
Amazing! Dr. Spencer is the 3rd physical therapist I have seen in 3 years and is the most competent, thoughtful and experienced therapist I have been treated by, for my neck, back and knee pain. She coaches her patients through a manageable program of exercises and supportive treatments for home, if indicated, and uses hands-on techniques in office to relieve pain and relax muscle discomfort. She listens to patients concerns with empathy and helps patients find resources to support their healing. She focuses on one patient at a time, no time spent waiting for attention. She takes patients' lifestyles into consideration when making recommendations so self-care is less of a burden and adjustments are more likely to be followed through with. I have made great progress in alleviating my chronic pain over the past few months, have more flexibility, stability and strength and feel better. I greatly appreciate her enthusiasm, dedication and warm personality. I highly recommend Dr Spencer to anyone with chronic pain and physical injuries. Sincerely, P.W. Lynnfield, MA
We are so lucky to have Amy in North Reading! When I first started with Amy it was painful just to get on and off the table. Having had back surgery 6 months ago I still have a ways to go but Amy has worked with me each step of the way. She really listens to me and tailors the treatment to fit the issues at hand. My pain level has been reduced significantly. Amy is very professional and knowledgeable. I feel that I am getting the best care available. I highly recommend SPT. Sincerely, J.C. June 2015
Dr. Spencer's Accomplishments
Recognized by the American Physical Therapy Association as an orthopedic evaluation and treatment specialist
Received a Manual Therapy Certification under the tutelage of Dr. Stanley Paris, PhD, PT, FAPTA, Founding President and Chairman of the Board of the Directors at the University of St. Augustine for Health Sciences
Certified as a Sports and Conditioning Specialist by the National Strength and Conditioning Association
Certified as a TRX Suspension Trainer
Received advanced training in prenatal and postpartum exercise as well as in evaluation and treatment of prenatal and postpartum musculoskeletal conditions
Credentials and Certifications
Professional Industry Affiliations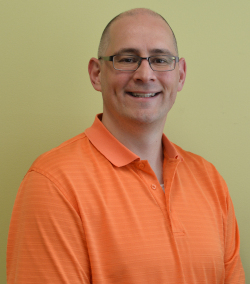 Steve Spencer: Owner and Operations Manager
Steve Spencer is the owner and operations manager of Specialized Physical Therapy.  He brings a wealth of corporate expertise, enthusiasm, passion, and innovation that keeps the business running smoothly and efficiently.   Some of the areas he focuses on includes:  accounting, financial analysis, marketing, information technology, patient scheduling, and website design. After Steve earned his Bachelor of Science in Biology at Muskingum University in Ohio, he worked at The Ohio State University in Gnotobiotics, Atherosclerosis, and Cancer Genetics. He also earned a Bachelor of Science in Business Administration in Finance, Magna Cum Laude, at The Ohio State University graduating at the top of his class.  After graduating from OSU, Steve moved to Boston and spent three years at State Street Corporation.  While at Boston Children's Hospital, he innovated and excelled for eight years before retiring from that position.  In 2012, he launched Specialized Physical Therapy with his wife, Dr. Amy Spencer.
When Steve has free time he enjoys cycling, camping, skiing, building computers, Linux, stock market investing and trading, financial modeling, hiking, reading, and dabbling in HTML, CSS, PHP, and JavaScript programming.
SPT is just minutes from Andover, Reading, North Andover, and Wilmington MA
Specialized Physical Therapy is conveniently located in North Reading, MA and also proudly serves residents in Andover, Reading, North Andover, Wilmington, Boxford, Burlington, Woburn, Stoneham, and Methuen, MA. We offer free and spacious parking located within a few steps away from our clinic's door.
Schedule Your Appointment Today to Regain Freer Movement and Healthy Living!
Specialized Physical Therapy practices a comprehensive approach to total muscle, joint, and spine health. We are the preferred physical therapy clinic in Greater Boston, because we offer an extensive range of physical therapy services designed to restore your physical strength and mobility while reducing your pain. Our physical therapy clinic sets itself apart by:
Providing proven techniques for alleviating minor, major, acute, and chronic pain.
Specializing in sports medicine, manual therapy, post-surgical care, auto accidents, prenatal and postpartum conditions, orthopedic injuries and overuse injuries.
Maintaining a clean, comfortable, private and quiet clinic, making it ideal for private consulting, educating and performing the latest physical therapy techniques.
Focusing on your individual needs, not the bottom line, because we are a small, physical therapist-owned and family-oriented clinic.
Treating one patient at a time in our private treatment room to make sure that you get the personalized care and attention you need.
Completing your treatment from start to finish with only exceptional doctorate trained and fully licensed Massachusetts physical therapists that have excellent skills, breadth of knowledge, and invaluable experience to help you reach your goals and succeed.