Specialized Physical Therapy – North Reading, MA
Our family-owned clinic is located in North Reading, MA.  Contact our team of experts whenever you have a question or concern about your treatment, scheduling, or any administrative details. We are here to support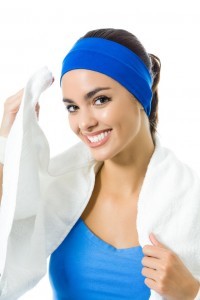 you every step of the way and we are happy to answer any questions. We will never leave you guessing and will work hard to ensure that you are at ease with being a patient at Specialized Physical Therapy.
Thank you for visiting our website and supporting our small business! We take pride in offering you and the Boston community premier physical therapy care. The mutual trust and respect we experience with our patients helps Specialized Physical Therapy better serve you! We hope to hear from you soon. Sincerely, Steve and Amy Spencer, Owners – Specialized Physical Therapy
Phone Number: 1-978-664-4008
Specialized PT…A special place to heal
Specialized PT is just that…Special. From my very first consult, Amy listened to my feedback and developed a specialized treatment plan for my particular injury. In addition to providing great care, they researched a number of alternative exercises that could be incorporated into my in-office treatment as well as at home exercises. I know Specialized PT is committed to my care and progress because I see it in the great attitude/experience and service they provide each time I visit. Sincerely, Customer since August 2014
North Reading, MA Address
Specialized Physical Therapy
161 Main Street
North Reading, MA 01864
Fax: 866-949-9835
Hours of Operation
Mon. to Thurs: 7 AM to 7 PM
Friday: 7 AM to 6 PM
Sat.: Currently Not Available
SPT is just minutes from Andover, Reading, North Andover, and Wilmington MA
Specialized Physical Therapy is conveniently located in North Reading, MA and also proudly serves residents in Andover, Reading, North Andover, Wilmington, Boxford, Burlington, Woburn, Stoneham, and Methuen, MA. We offer free and spacious parking located within a few steps away from our clinic's door.
Schedule Your Appointment Today to Regain Freer Movement and Healthy Living!
Specialized Physical Therapy practices a comprehensive approach to total muscle, joint, and spine health. We are the preferred physical therapy clinic in Greater Boston, because we offer an extensive range of physical therapy services designed to restore your physical strength and mobility while reducing your pain. Our physical therapy clinic sets itself apart by:
Providing proven techniques for alleviating minor, major, acute, and chronic pain.
Specializing in sports medicine, manual therapy, post-surgical care, auto accidents, prenatal and postpartum conditions, orthopedic injuries and overuse injuries.
Maintaining a clean, comfortable, private and quiet clinic, making it ideal for private consulting, educating and performing the latest physical therapy techniques.
Focusing on your individual needs, not the bottom line, because we are a small, physical therapist-owned and family-oriented clinic.
Treating one patient at a time in our private treatment room to make sure that you get the personalized care and attention you need.
Completing your treatment from start to finish with only exceptional doctorate trained and fully licensed Massachusetts physical therapists that have excellent skills, breadth of knowledge, and invaluable experience to help you reach your goals and succeed.