Plantar Fasciitis
Editor: Dr. Amy Spencer, PT, DPT, OCS, MTC, CSCS, CKTP - A Board Certified Clinical Specialist in Orthopedic Physical Therapy and Certified Manual Therapist. Owner and Physical Therapist, Specialized Physical Therapy in North Reading, MA.
Plantar fasciitis is the inflammation of the plantar fascia which is a thick band of connective tissue (similar to ligaments and tendons) on the bottom of the foot.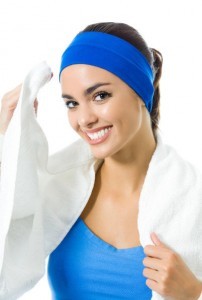 It connects the heel bone (calcaneus) to the metatarsal bones, which creates the arch of your foot. The plantar fascia is designed to absorb the high stresses and strains we place on our feet. Unfortunately, too much pressure will damage or tear the tissue.
Your body's natural response to injury is inflammation, which results in heel pain and stiffness of the plantar fascia. Inflammation caused by plantar fasciitis occurs as a result of tissue damage, and it's the body's attempt to protect the area. Swelling and pain are often factors of this process. When a person walks, the plantar fascia ligament stretches as the foot strikes the ground. The fascia is designed to support a specific amount of weight or load. Damage to the fascia tissue is likely to occur when this structure is forced to stretch excessively or abnormally, particularly in a repetitive activity or if it is under excessive weight. Another structure that can influence plantar fasciitis is the Achilles tendon. This tendon connects the muscles in the calf to the heel bone and assists movement. Sometimes a tight Achilles tendon can lead to plantar fasciitis, by distributing additional tension on the fascia. Plantar fasciitis is the most common cause of heel pain.
Causes of Plantar Fasciitis:
In most cases, plantar fasciitis develops without a specific identifiable reason, but there are many factors that can make you more prone to the condition:
Feet rolling inward too much when walking (excessive pronation)
Having high arches or flat feet
Prolonged walking, standing, or running, especially on hard surfaces
Being overweight
Wearing shoes that don't fit well or are worn out
Having a tight Achilles tendon or calf muscles
Bring pregnant
Symptoms of Plantar Fasciitis:
Plantar fasciitis commonly causes stabbing heel pain that normally occurs during your very first steps out of bed in the morning. Once your foot limbers up, the pain lessens, but can return after long periods of standing or after getting up from a seated position. Throughout the day the heel pain may be dull or sharp. The bottom of your foot may also ache or burn.
Treatment of Plantar Fasciitis:
Physical therapy treats plantar fasciitis by using a combination of modalities such as ultrasound, iontophoresis, and Kinesio tape. In addition, we'll use manual therapy techniques to release tight muscles and fascia combined with specific stretching and strengthening exercises. Plantar fasciitis is a painful and sometimes debilitating condition, and it's important to take steps immediately to address it before you experience a serious ligament rupture.

SPT is just minutes from Andover, Reading, North Andover, and Wilmington MA
Specialized Physical Therapy is conveniently located in North Reading, MA and also proudly serves residents in Andover, Reading, North Andover, Wilmington, Boxford, Burlington, Woburn, Stoneham, and Methuen, MA. We offer free and spacious parking located within a few steps away from our clinic's door.
Schedule Your Appointment Today to Regain Freer Movement and Healthy Living!
Specialized Physical Therapy practices a comprehensive approach to total muscle, joint, and spine health. We are the preferred physical therapy clinic in Greater Boston, because we offer an extensive range of physical therapy services designed to restore your physical strength and mobility while reducing your pain. Our physical therapy clinic sets itself apart by:
Providing proven techniques for alleviating minor, major, acute, and chronic pain.
Specializing in sports medicine, manual therapy, post-surgical care, auto accidents, prenatal and postpartum conditions, orthopedic injuries and overuse injuries.
Maintaining a clean, comfortable, private and quiet clinic, making it ideal for private consulting, educating and performing the latest physical therapy techniques.
Focusing on your individual needs, not the bottom line, because we are a small, physical therapist-owned and family-oriented clinic.
Treating one patient at a time in our private treatment room to make sure that you get the personalized care and attention you need.
Completing your treatment from start to finish with only exceptional doctorate trained and fully licensed Massachusetts physical therapists that have excellent skills, breadth of knowledge, and invaluable experience to help you reach your goals and succeed.