Hip Impingement
Editor: Dr. Amy Spencer, PT, DPT, OCS, MTC, CSCS, CKTP - A Board Certified Clinical Specialist in Orthopedic Physical Therapy and Certified Manual Therapist. Owner and Physical Therapist, Specialized Physical Therapy in North Reading, MA.
Femoral acetabular impingement (FAI) is essentially a wear-and-tear condition, affecting about 20 percent of the total population. It's more common among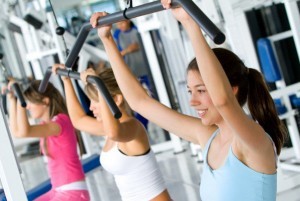 physical active people and younger athletes, especially those in sports requiring turning, twisting and squatting motions. Sometimes babies are born with the condition (congenital).
FAI is a mechanical condition of the hip where the bones are abnormally shaped. Since the bones do not fit perfectly together, the hip bones can rub against each other and cause damage to the joint. Over time, this can cause tearing of the labrum and breakdown of articular cartilage (osteoarthritis).
There are three main types of hip impingement:
Cam Impingement: A deformity of the ball at the top of the femur. The femoral head and neck relationship are aspherical or not perfectly round. Atypical femoral heads can jam in the socket when the hip is bent and grind the cartilage inside the acetabulum. This may occur during activities such as riding a bicycle or tying your shoes.
Pincer Impingement: A deformity of the socket. If the front rim of the socket (called the acetabulum) sticks out too far, the area of the thigh bone (femur) just below the ball, may bump into the rim of the socket during normal hip movement. The labrum can be crushed under the prominent rim of the acetabulum.
Combined: Combined impingement means that both the cam and pincer types are present.
Symptoms of Impingement:
Pain may be experienced in the groin area. However, this pain may also be present towards the outer hip.
Clicking, locking, or catching during movement.
A sharp stabbing pain may occur with turning, twisting, and squatting but sometimes it is just a dull ache.
Pain occurs during or after flexing the hip as when running, jumping, or sitting for a long time. There may also be difficulty flexing the hip beyond a right angle.
Conservative treatment involving anti-inflammatories and physical therapy is highly recommended. Surgery is advised when there is persistent pain despite a good effort at conservative care measures or if there are obvious structural abnormalities of the hip. The type of surgery depends on the severity of the problem and the patient's age and overall health. The goal of surgery is to remove the extra bone or misplaced cartilage that is causing the hip impingement.
Treatment of Impingement:
Physical therapy treatment at Specialized Physical Therapy is specifically designed to deal with each individual's unique symptoms. Activity modification includes instruction in the avoidance of pivoting motions in which the acetabulum rotates on the femur, particularly under load. Gait training with an assistive device (cane, crutch) may be necessary to temporarily reduce the amount of loading on the affected hip. Manual physical therapy, like joint mobilization and massage, will also help to improve joint mobility and free any muscle or joint restrictions. Customized stretching with hip strengthening exercises will help in restoring range of motion, muscle performance, and overall mobility. Physical therapy strives to restore function and improve performance during recreational, occupational, and home activities.

Convenient Physical Therapy Clinic Location: North Reading, MA
Specialized Physical Therapy is conveniently located in North Reading, MA. We proudly serve residents in the neighboring communities including: Andover MA, Reading MA, North Andover MA, Wilmington MA, Boxford MA, Burlington MA, Woburn MA, Lynnfield MA, Melrose MA, Danvers MA, Middleton MA, Topsfield MA, Wakefield MA, and Methuen MA. We offer free and spacious parking located within a few steps away from our clinic's door.
Schedule Your Appointment Today to Regain Freer Movement and Healthy Living!
Specialized Physical Therapy practices a comprehensive approach to total muscle, joint, and spine health. We are the preferred physical therapy clinic in Greater Boston, because we offer an extensive range of physical therapy services designed to restore your physical strength and mobility while reducing your pain. Our physical therapy clinic sets itself apart by:
We have helped thousands of patients with low back pain, sciatica, disc bulge, shoulder pain, shoulder impingement, frozen shoulder, hip pain, hip replacement, hip impingement, knee pain, knee replacement, ACL tears, MCL strains, LCL strains, ankle pain, and much more. Our Physical Therapy experts can help you with your range of motion, strength, balance, pain, injuries, and more. Call Now to take control of your health!
Providing proven techniques for alleviating minor, major, acute, and chronic pain.
Specializing in sports medicine, manual therapy, post-surgical care, auto accidents, workers compensation, prenatal and postpartum conditions, orthopedic injuries and overuse injuries.
Maintaining a clean, comfortable, private and quiet clinic, making it ideal for private consulting, educating and performing the latest physical therapy techniques.
Focusing on your individual needs, not the bottom line, because we are a small, physical therapist-owned and family-oriented clinic.
Treating one patient at a time in our private treatment room to make sure that you get the personalized care and attention you need.
Completing your treatment from start to finish with only exceptional doctorate trained and fully licensed Massachusetts physical therapists that have excellent skills, breadth of knowledge, and invaluable experience to help you reach your goals and succeed.