Achilles Tendonitis
Editor: Dr. Amy Spencer, PT, DPT, OCS, MTC, CSCS, CKTP - A Board Certified Clinical Specialist in Orthopedic Physical Therapy and Certified Manual Therapist. Owner and Physical Therapist, Specialized Physical Therapy in North Reading, MA.
The Achilles tendon is the strongest tendon in the human body. It is especially prone to injury, because it receives minimal oxygen and nutrients from the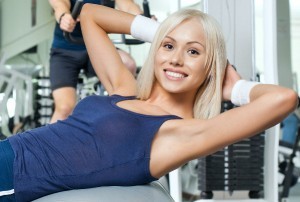 circulatory system. The gastrocnemius is one of the major calf muscles that flex the ankle when the knee is straight. The soleus is the other major calf muscle that flexes the foot when the knee is bent. The tendon of these two calf muscles combine and become the Achilles tendon that attaches to the heel bone (calcaneus). Achilles tendonitis is a common condition that causes pain along the back of the leg near the heel. It is the result of overuse of the Achilles tendon, resulting in irritation and inflammation of the tendon.
Causes of Achilles Tendonitis:
Sudden increase in the amount or intensity of an activity, such as running or walking
Tight calf muscles (not stretched out)
Running on hard surfaces such as concrete
Running too often or on hilly terrain
Jumping repeated up and down, like you would playing basketball
Wearing shoes without proper support, leading to over-pronation
Not properly warming up prior to exercise
The tendon weakens with age
Symptoms of Achilles Tendonitis:
Pain may start as a mild ache in the back of the leg or above the heel after running or other sports activity. Episodes of more severe pain may occur after prolonged running, stair climbing, or sprinting. Tenderness or stiffness may also be felt, especially in the morning, but it will usually improve with mild activity.
Treatment of Achilles Tendonitis:
Achilles tendonitis is often treated with physical therapy. Specific stretching and strengthening exercises can promote healing and strengthen the Achilles tendon and its supporting structures. Ultrasound and Kinesio tape are helpful at reducing pain and inflammation of the tendon. Inserting a shoe insert or wedge that slightly elevates the heel can relieve strain on the tendon and provide a cushion that lessens the amount of force exerted on the Achilles tendon. More serious cases of Achilles tendinitis can lead to tendon tears (ruptures) that may require surgical repair.
Convenient Physical Therapy Clinic Location: North Reading, MA
Specialized Physical Therapy is conveniently located in North Reading, MA. We proudly serve residents in the neighboring communities including: Andover MA, Reading MA, North Andover MA, Wilmington MA, Boxford MA, Burlington MA, Woburn MA, Lynnfield MA, Melrose MA, Danvers MA, Middleton MA, Topsfield MA, Wakefield MA, and Methuen MA. We offer free and spacious parking located within a few steps away from our clinic's door.
Schedule Your Appointment Today to Regain Freer Movement and Healthy Living!
Specialized Physical Therapy practices a comprehensive approach to total muscle, joint, and spine health. We are the preferred physical therapy clinic in Greater Boston, because we offer an extensive range of physical therapy services designed to restore your physical strength and mobility while reducing your pain. Our physical therapy clinic sets itself apart by:
We have helped thousands of patients with low back pain, sciatica, disc bulge, shoulder pain, shoulder impingement, frozen shoulder, hip pain, hip replacement, hip impingement, knee pain, knee replacement, ACL tears, MCL strains, LCL strains, ankle pain, and much more. Our Physical Therapy experts can help you with your range of motion, strength, balance, pain, injuries, and more. Call Now to take control of your health!
Providing proven techniques for alleviating minor, major, acute, and chronic pain.
Specializing in sports medicine, manual therapy, post-surgical care, auto accidents, workers compensation, prenatal and postpartum conditions, orthopedic injuries and overuse injuries.
Maintaining a clean, comfortable, private and quiet clinic, making it ideal for private consulting, educating and performing the latest physical therapy techniques.
Focusing on your individual needs, not the bottom line, because we are a small, physical therapist-owned and family-oriented clinic.
Treating one patient at a time in our private treatment room to make sure that you get the personalized care and attention you need.
Completing your treatment from start to finish with only exceptional doctorate trained and fully licensed Massachusetts physical therapists that have excellent skills, breadth of knowledge, and invaluable experience to help you reach your goals and succeed.