Tarsal Tunnel Syndrome
Editor: Dr. Amy Spencer, PT, DPT, OCS, MTC, CSCS, CKTP - A Board Certified Clinical Specialist in Orthopedic Physical Therapy and Certified Manual Therapist. Owner and Physical Therapist, Specialized Physical Therapy in North Reading, MA.
The tarsal tunnel is a narrow space that lies on the inside of the ankle next to the ankle bones. The tunnel is covered with a thick ligament (flexor retinaculum)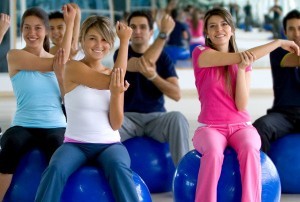 that protects and maintains the structures contained within the tunnel, such as the arteries, veins, tendons, and nerves. One of these structures is the posterior tibial nerve, which is the focus of Tarsal Tunnel Syndrome (TTS). Tarsal Tunnel Syndrome occurs as a result of the posterior tibial nerve becoming pinched. Pain and inflammation may occur when this nerve is pinched or constricted. This condition is similar to carpal tunnel syndrome, which affects the wrist instead of the foot.
Causes of Tarsal Tunnel Syndrome:
The exact cause of tarsal tunnel syndrome is unknown, although inflammation in the tissue around the tibial nerve may contribute to the problem since the swelling puts pressure on the nerve. Anything that takes up space in the tarsal tunnel can increase pressure in the area, since the flexor retinaculum cannot is not very accommodating. This can be the result of swollen varicose veins, fractures, bone spurs, a tumor (noncancerous) on the tibial nerve, and swelling caused by other conditions like diabetes. As pressure increases in the tarsal tunnel, the nerve becomes more sensitive to pressure as it is squeezed against the flexor retinaculum. This causes nerve issues that could cause symptoms of tarsal tunnel syndrome. Tarsal tunnel pain may worsen when you are running or standing for long periods of time. The pain is often worse at night, but it can be relieved by rest it.
Symptoms of Tarsal Tunnel Syndrome:
When the posterior tibial nerve is compressed in the tarsal tunnel, patients will normally feel numbness over the bottom of the foot, as well as pain, burning, and tingling across the base of the foot and heel. Symptoms are typically felt on the inside of the ankle and/or on the bottom of the foot. In some people, a symptom may be isolated and occur in only one spot. It may extend to the heel, arch, toes, and even the calf in other cases.
Treatment of Tarsal Tunnel Syndrome:
Physical therapy, like ultrasound, can be used to treat tarsal tunnel syndrome. It will help to reduce inflammation and alleviate pain when it is combined with manual therapy techniques, stretching, and strengthening exercises. It is very important to seek early treatment if any of the symptoms of TTS occur. The condition will progress and can result in permanent nerve damage if it is left untreated.

SPT is just minutes from Andover, Reading, North Andover, and Wilmington MA
Specialized Physical Therapy is conveniently located in North Reading, MA and also proudly serves residents in Andover, Reading, North Andover, Wilmington, Boxford, Burlington, Woburn, Stoneham, and Methuen, MA. We offer free and spacious parking located within a few steps away from our clinic's door.
Schedule Your Appointment Today to Regain Freer Movement and Healthy Living!
Specialized Physical Therapy practices a comprehensive approach to total muscle, joint, and spine health. We are the preferred physical therapy clinic in Greater Boston, because we offer an extensive range of physical therapy services designed to restore your physical strength and mobility while reducing your pain. Our physical therapy clinic sets itself apart by:
Providing proven techniques for alleviating minor, major, acute, and chronic pain.
Specializing in sports medicine, manual therapy, post-surgical care, auto accidents, prenatal and postpartum conditions, orthopedic injuries and overuse injuries.
Maintaining a clean, comfortable, private and quiet clinic, making it ideal for private consulting, educating and performing the latest physical therapy techniques.
Focusing on your individual needs, not the bottom line, because we are a small, physical therapist-owned and family-oriented clinic.
Treating one patient at a time in our private treatment room to make sure that you get the personalized care and attention you need.
Completing your treatment from start to finish with only exceptional doctorate trained and fully licensed Massachusetts physical therapists that have excellent skills, breadth of knowledge, and invaluable experience to help you reach your goals and succeed.