Hamstring Strain
Editor: Dr. Amy Spencer, PT, DPT, OCS, MTC, CSCS, CKTP - A Board Certified Clinical Specialist in Orthopedic Physical Therapy and Certified Manual Therapist. Owner and Physical Therapist, Specialized Physical Therapy in North Reading, MA.
Three muscles that make up your hamstrings include: the semitendinosus, the semimembranosus, and the biceps femoris muscles. These muscles work to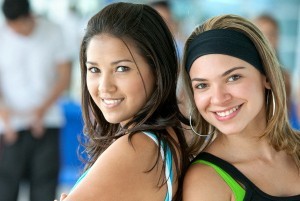 bend (flex) your knee and move your thigh behind you (extend your hip). A hamstring strain is when a muscle becomes overstretched or torn.
These muscle strains are graded depending on severity.
Grade 1: Minor tears within the muscle.
Grade 2: A partial tear in the muscle.
Grade 3: A severe or complete rupture of the muscle.
Causes of Hamstring Strains:
Hamstring strains can occur if they are stretched beyond capacity or challenged with additional weight. It usually happens during sports that involve sprinting combined with sudden starts or twists, such as basketball, football, tennis, soccer, or track and field. Other causes of hamstring strains are overuse or a direct blow to the area. Sometimes adolescents may experience a growth spurt that could result in a hamstring strain. Strains can also occur from not properly warming up before exercise or due to muscle imbalances. For example, it can cause a hamstring strain if your quads are significantly stronger than your hamstrings.
Symptoms of Hamstring Strains:
Grade 1: Tightness at the back of the thigh at rest or with walking but patients will likely be able to walk normally. Recovery time will be approximately 2 to 3 weeks.
Grade 2: Some swelling; impairment/pain with walking; twinges of pain at the back of the thigh during certain movements; pain with pressure on the hamstrings; and pain when bending the knee against resistance or when trying to straighten knee. Recovery can take 1 to 2 months.
Grade 3: Injuries will result in noticeable swelling, bruising, severe pain, and weakness. Difficulty or inability to walk without pain. Assistive devices such as crutches may be needed. Recovery time can be more than 3 months.
Treatment of Hamstring Strains:
The primary objective of physical therapy following a hamstring strain or tear is to return the individual to their previous level of activity with the smallest risk of re-injury. This is done by restoring strength, endurance, and flexibility. Modalities such as ice and ultrasound are usually included to reduce pain, swelling and inflammation. Manual physical therapy is also highly effective at improving and stopping any further scar tissue formation. Progressive stretching with gradual hip strengthening exercises will help in restoring range of motion, muscle performance, and motor function. Hamstring strain rehabilitation is challenging due to slow healing times, persistent symptoms, and the hamstring's high re-injury rate.

SPT is just minutes from Andover, Reading, North Andover, and Wilmington MA
Specialized Physical Therapy is conveniently located in North Reading, MA and also proudly serves residents in Andover, Reading, North Andover, Wilmington, Boxford, Burlington, Woburn, Stoneham, and Methuen, MA. We offer free and spacious parking located within a few steps away from our clinic's door.
Schedule Your Appointment Today to Regain Freer Movement and Healthy Living!
Specialized Physical Therapy practices a comprehensive approach to total muscle, joint, and spine health. We are the preferred physical therapy clinic in Greater Boston, because we offer an extensive range of physical therapy services designed to restore your physical strength and mobility while reducing your pain. Our physical therapy clinic sets itself apart by:
Providing proven techniques for alleviating minor, major, acute, and chronic pain.
Specializing in sports medicine, manual therapy, post-surgical care, auto accidents, prenatal and postpartum conditions, orthopedic injuries and overuse injuries.
Maintaining a clean, comfortable, private and quiet clinic, making it ideal for private consulting, educating and performing the latest physical therapy techniques.
Focusing on your individual needs, not the bottom line, because we are a small, physical therapist-owned and family-oriented clinic.
Treating one patient at a time in our private treatment room to make sure that you get the personalized care and attention you need.
Completing your treatment from start to finish with only exceptional doctorate trained and fully licensed Massachusetts physical therapists that have excellent skills, breadth of knowledge, and invaluable experience to help you reach your goals and succeed.