Hip Fractures
Editor: Dr. Amy Spencer, PT, DPT, OCS, MTC, CSCS, CKTP - A Board Certified Clinical Specialist in Orthopedic Physical Therapy and Certified Manual Therapist. Owner and Physical Therapist, Specialized Physical Therapy in North Reading, MA.
A hip fracture is a serious injury, especially if you're older, since complications can be life-threatening. Most hip fractures occur in people older than 65 with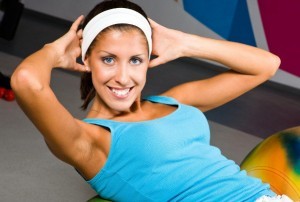 the risk increasing most rapidly after the age of 80.
Seniors are at higher risk of hip fracture because bones tend to weaken with age. This bone weakening is called osteoporosis. Multiple medications, poor vision, and balance problems also make older people more likely to trip and fall, which is one of the most common causes of hip fracture.
A hip fracture is a break in the femur (thigh) bone. The extent of the break depends on the forces that are involved. They almost always require surgical repair or replacement followed by months of physical therapy. The type of surgery used to treat a hip fracture is primarily based on the bones and soft tissues affected or on the level of the fracture. About half of all cases require a partial or complete hip replacement (a surgical procedure to replace the hip joint with an artificial version). The remainder will require surgery to fix the fracture using plates, screws, and rods.
Causes Hip Fractures:
Severe impact can cause hip fractures in people of all ages (e.g. car accidents)
In older adults a hip fracture is often the result of a fall
Some medical conditions such as osteoporosis, cancer, or stress injuries can weaken the bone and make the hip more susceptible to breaking. In people with very weak bones, a hip fracture can occur simply by standing on the leg and twisting
Symptoms of Hip Fractures:
Inability to move immediately after a fall
Severe pain in your hip or groin
Inability to put weight on your leg on the side of your injured hip
Stiffness, bruising, and swelling in and around your hip area
Shorter leg on the side of your injured hip
Turning outward of your leg on the side of your injured hip
Taking measures to maintain your bone density and prevent falls will help reduce the chance of hip fractures.
Treatment of Hip Fractures:
Research shows that outpatient physical therapy that includes strength training can improve quality of life and reduce disability after hip surgery. Following a rehab program is imperative because it will speed up your recovery and allow you to return to daily activities sooner. Whether at work, home, or play, your capabilities depend on your physical health and function. Specialized treatments and exercises can help maximize your physical abilities, including movement, balance, and strength. Exercises are used to help improve motion, strength, and endurance in the hip. Your program could also targets key muscle groups in your buttocks, thigh, and calf.

SPT is just minutes from Andover, Reading, North Andover, and Wilmington MA
Specialized Physical Therapy is conveniently located in North Reading, MA and also proudly serves residents in Andover, Reading, North Andover, Wilmington, Boxford, Burlington, Woburn, Stoneham, and Methuen, MA. We offer free and spacious parking located within a few steps away from our clinic's door.
Schedule Your Appointment Today to Regain Freer Movement and Healthy Living!
Specialized Physical Therapy practices a comprehensive approach to total muscle, joint, and spine health. We are the preferred physical therapy clinic in Greater Boston, because we offer an extensive range of physical therapy services designed to restore your physical strength and mobility while reducing your pain. Our physical therapy clinic sets itself apart by:
Providing proven techniques for alleviating minor, major, acute, and chronic pain.
Specializing in sports medicine, manual therapy, post-surgical care, auto accidents, prenatal and postpartum conditions, orthopedic injuries and overuse injuries.
Maintaining a clean, comfortable, private and quiet clinic, making it ideal for private consulting, educating and performing the latest physical therapy techniques.
Focusing on your individual needs, not the bottom line, because we are a small, physical therapist-owned and family-oriented clinic.
Treating one patient at a time in our private treatment room to make sure that you get the personalized care and attention you need.
Completing your treatment from start to finish with only exceptional doctorate trained and fully licensed Massachusetts physical therapists that have excellent skills, breadth of knowledge, and invaluable experience to help you reach your goals and succeed.