Your First Physical Therapy Visit
Welcome to the Specialized Physical Therapy clinic! You have arrived at one of the most up-to-date physical therapy facilities in the Boston area. During your first visit, a member from our team of physical therapists will focus a full hour on assessing your needs, diagnosing your pain, listening carefully to your concerns, and discussing a plan to implement effective treatment. Our facility has state-of-the-art tools to ensure your visits are private, comfortable and effective. Our team of Doctoral Trained Physical Therapists have developed incredible credentials and expertise from helping more than 11,000 patients make life-changing improvements. Please see our more than 198+ reviews to read first hand what our patients are saying about us from our third party online scheduling system.  The most advanced physical therapy treatment starts at our clinic. All major insurance plans in the state of Massachusetts are accepted but please check our Insurance Page since there are a few we do not take unfortunately. Your journey to recovery and optimal health starts with your first visit, and we promise to be with you every step of the way.
Dr Kate Getting Me Back On The Road
A calf injury had me referred to Specialized Physical Therapy in early January. Dr. Kate Flood has been great in working through this injury through a combination of hands on work and consulting on strength and stretching activities that are needed. In less than 6 weeks I was able to be back running. I will miss getting the time with Dr. Kate as she makes them so enjoyable with her personality and approach. Excited this business operates in North Reading. Sincerely, Customer since January 2016
Referrals and Authorizations for physical therapy are required for all Tufts Health and Blue Cross Blue Shield POS/HMO plans. Please have your Primary Care Physician (PCP), and not your specialty doctor (i.e. your orthopedic doctor), authorize treatment for Physical Therapy (PT), send the referral to your insurance company, and fax us a copy when this is complete to: 866-949-9835. The referral department at your PCP clinic needs three things in order to authorize PT treatment and complete the insurance referral:
Clinic Name: We are Specialized Physical Therapy (SPT) located in North Reading, MA.
National Provider Identifier (NPI): NPI is 156-871-0903.
The patient's start date for the initial evaluation; the referral and authorization can be dated as the initial evaluation date or earlier.
A Prescription – no more than 30 days old – for Physical Therapy is required regardless of payment type (i.e. cash, health insurance, auto accidents, or workers' compensation). Please bring the prescription to your first visit or have your PCP fax it to our clinic: 866-949-9835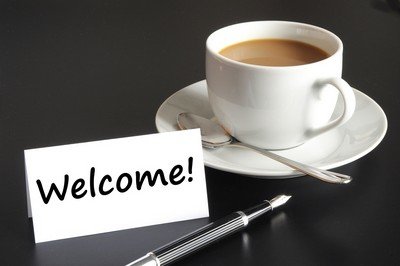 What to Expect on the First Visit
Medical History:  10 Minutes
After going over the medical history, our Doctoral Trained and MA Licensed Physical Therapists will know any important limitations that may exist for each patient
Examination:  30 Minutes
Posture, range of motion, muscle strength, sensation, reflexes, flexibility, joint assessment, painful areas, and gait analysis will be examined thoroughly
Treatment:  20 Minutes
Our highly trained physical therapists will begin crafting and implementing a personalized treatment plan specifically designed for each patient
Treatment can include: Manual therapy, modalities, therapeutic exercises, a home exercise program, patient education and goals
At Specialized Physical Therapy, the same doctorate trained physical therapist will deliver premium therapy throughout your journey to optimal health; it is our promise never to dilute our premium service with physical therapy aides, assistants, or technicians.
Administrative Details For Continued Care
Communication
Copies of your initial evaluation and progress notes will be sent to the patients referring physician
All pertinent parties will be kept abreast of the patients treatment and progress
Insurance
As a courtesy, we check the patients benefits prior to the first clinic visit; however, we do not monitor a patients insurance benefits over the course of treatment since this would be an insurmountable task
If a patient has an HMO insurance plan, a referral to the patients insurance from their Primary Care Physician is needed prior to the first visit
In general, if the patient has a PPO plan a referral is not necessary
Follow-up Treatments
Follow-up treatments are 30 minutes
You will usually meet twice a week with your physical therapist to accelerate healing
Please be punctual and honor all of your appointment commitments so that we can ensure uniform treatment, maintain schedule integrity, and mitigate business losses.
What to Do and Bring for the First Visit
A Prescription from a primary or specialty doctor that is less than 30 days old

This is required if you have Medicare, GIC Unicare, Auto Accident, or Workers' Compensation

New Patient Forms:

The required new patient forms can be downloaded here: New Patient Forms
As an alternative, the patient may come 15 minutes early to complete these forms

Insurance Card and valid Driver's License
Recent X-RAY images or MRI CD or DVD – optional
A Referral to the patients insurance from their Primary Care Physician (PCP) if the patient has a BCBS HMO or Tufts HMO plan (please see the second paragraph on this page for detailed help)
Clothes to Wear or Bring
Non-restrictive clothing
A tank top for neck and shoulder injuries
Shorts for knee and leg injuries
Supportive running shoes that you can move comfortably in
Why It's Better to Start Your Treatment With us Today and Not Later
Less damage: Inflammation, tissue damage, pain, muscle weakness, and immobility will be contained
Recovery: You'll recover more quickly when you act now
Save Money: Less out-of-pocket expenses will be incurred when our experts are on your team to better health
Mobility: You'll be able to enjoy those activities your love doing in less time
Control: Take control of your recovery plan and get your life back
Expert Care: Start your treatment with our highly credentialed, qualified, and caring physical therapists.
SPT is just minutes from Andover, Reading, North Andover, and Wilmington MA
Specialized Physical Therapy is conveniently located in North Reading, MA and also proudly serves residents in Andover, Reading, North Andover, Wilmington, Boxford, Burlington, Woburn, Stoneham, and Methuen, MA. We offer free and spacious parking located within a few steps away from our clinic's door.
Schedule Your Appointment Today to Regain Freer Movement and Healthy Living!
Specialized Physical Therapy practices a comprehensive approach to total muscle, joint, and spine health. We are the preferred physical therapy clinic in Greater Boston, because we offer an extensive range of physical therapy services designed to restore your physical strength and mobility while reducing your pain. Our physical therapy clinic sets itself apart by:
Providing proven techniques for alleviating minor, major, acute, and chronic pain.
Specializing in sports medicine, manual therapy, post-surgical care, auto accidents, prenatal and postpartum conditions, orthopedic injuries and overuse injuries.
Maintaining a clean, comfortable, private and quiet clinic, making it ideal for private consulting, educating and performing the latest physical therapy techniques.
Focusing on your individual needs, not the bottom line, because we are a small, physical therapist-owned and family-oriented clinic.
Treating one patient at a time in our private treatment room to make sure that you get the personalized care and attention you need.
Completing your treatment from start to finish with only exceptional doctorate trained and fully licensed Massachusetts physical therapists that have excellent skills, breadth of knowledge, and invaluable experience to help you reach your goals and succeed.