Scoliosis
Editor: Dr. Amy Spencer, PT, DPT, OCS, MTC, CSCS, CKTP - A Board Certified Clinical Specialist in Orthopedic Physical Therapy and Certified Manual Therapist. Owner and Physical Therapist, Specialized Physical Therapy in North Reading, MA.
Scoliosis is a Greek that means "crooked." Scoliosis is a common condition that affects many children and adolescents. Simply defined, scoliosis is a sideways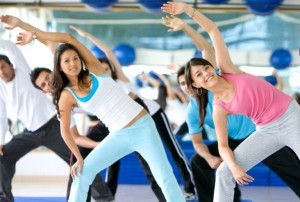 curvature of the spine. When looking at someone's back, instead of a straight line down the middle of the back, a spine with scoliosis curves forward.
Most scoliosis curves are initially detected on school screening exams by a child's pediatrician or parent. Some clues that a child may have scoliosis include uneven shoulders, a prominent shoulder blade, uneven waist, or leaning to one side. The diagnosis of scoliosis and the determination of the type of scoliosis are then made by a careful bone exam and an x-ray to evaluate the magnitude of the curve.
Approximately 2% to 3% of Americans at age 16 have scoliosis. Less than 0.1% have spinal curves measuring greater than 40 degrees which is the point at which surgery becomes a consideration. Overall, girls are more likely to be affected than boys.
Causes of Scoliosis:
Idiopathic scoliosis – This is the most common form of scoliosis and doctors don't truly know what causes it besides hereditary factors
Neuromuscular conditions such as cerebral palsy or muscular dystrophy
Birth defects affecting the development of the bones that make up your spine
Infections or injuries to the spine
Symptoms of Scoliosis:
Uneven shoulders
One shoulder blade that appears more prominent than the other
Uneven waist
One hip higher than the other
Severe scoliosis can cause back pain and difficulty breathing
Treatment of Scoliosis:
Most children with scoliosis only have mild curves and won't require treatment with a brace or surgery. Children who have mild scoliosis should get checkups every four to six months to see if there have been changes in the curvature of their spines.
Physical therapy treatments for scoliosis include:
Braces: Bracing is the normal treatment choice for adolescents who have a spinal curve between 25 degrees to 40 degrees, especially if their bones are still maturing and if they have at least two years of growing left to do. Wearing a brace won't cure scoliosis or reverse the curve, but it usually prevents further progression.
Surgery: Surgery is often recommended for those who have curves beyond 40 degrees to 50 degrees. The goal of surgery is to make sure the curve does not get any worse, rather than attempt to perfectly straighten out the spine. During the procedure, metallic implants are utilized to correct some of the curvature and hold it in the correct position until a bone graft, placed during the surgery, consolidates and creates a rigid fusion in the area of the curve. Scoliosis surgery usually involves spinal fusion, which involves joining the vertebrae permanently together.
Scoliosis can often be improved with physical therapy. Physical therapy will not stop the curve from worsening, but it will help to maximize your child's physical functioning and capabilities. Customized exercise programs are designed to strengthen the core and back muscles. Additional therapies such as manual therapy or electrical stimulation can be included to reduce pain and the muscular imbalance that is usually associated with spinal abnormalities.

SPT is just minutes from Andover, Reading, North Andover, and Wilmington MA
Specialized Physical Therapy is conveniently located in North Reading, MA and also proudly serves residents in Andover, Reading, North Andover, Wilmington, Boxford, Burlington, Woburn, Stoneham, and Methuen, MA. We offer free and spacious parking located within a few steps away from our clinic's door.
Schedule Your Appointment Today to Regain Freer Movement and Healthy Living!
Specialized Physical Therapy practices a comprehensive approach to total muscle, joint, and spine health. We are the preferred physical therapy clinic in Greater Boston, because we offer an extensive range of physical therapy services designed to restore your physical strength and mobility while reducing your pain. Our physical therapy clinic sets itself apart by:
Providing proven techniques for alleviating minor, major, acute, and chronic pain.
Specializing in sports medicine, manual therapy, post-surgical care, auto accidents, prenatal and postpartum conditions, orthopedic injuries and overuse injuries.
Maintaining a clean, comfortable, private and quiet clinic, making it ideal for private consulting, educating and performing the latest physical therapy techniques.
Focusing on your individual needs, not the bottom line, because we are a small, physical therapist-owned and family-oriented clinic.
Treating one patient at a time in our private treatment room to make sure that you get the personalized care and attention you need.
Completing your treatment from start to finish with only exceptional doctorate trained and fully licensed Massachusetts physical therapists that have excellent skills, breadth of knowledge, and invaluable experience to help you reach your goals and succeed.