Spondylolisthesis
Editor: Dr. Amy Spencer, PT, DPT, OCS, MTC, CSCS, CKTP - A Board Certified Clinical Specialist in Orthopedic Physical Therapy and Certified Manual Therapist. Owner and Physical Therapist, Specialized Physical Therapy in North Reading, MA.
The most common cause of lower back pain in adolescent athletes is a stress fracture in one of the bones (vertebrae) that make up the spinal column.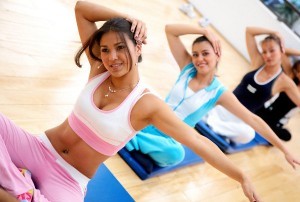 Technically, this condition is known as spondylolysis and can be diagnosed by x-ray. It usually affects the fifth lumbar vertebra in the lower back or less commonly the fourth lumbar vertebra.
If the stress fracture weakens the bone so much that it is unable to maintain its proper position, the vertebra can start to shift out of place. This condition is referred to as spondylolisthesis. The word spondylolisthesis comes from the Greek words spondylos, which means "spine" or "vertebra," and listhesis, which means "to slip or slide." If too much slippage occurs, the bones could begin to press on nerves and cause pain.
Causes of Spondylolysis:
Fracture (most common cause) – Gymnasts, weight lifters, and football linemen are especially prone to this kind of spondylolisthesis. It's caused by multiple micro-fractures on the pars interarticularis. Micro-fractures develop because of hyperextension (overarching), overuse, or repeated injuries.
Birth defect
Degeneration due to age or overuse
Tumors
Symptoms of Spondylolysis:
The pain associated with Spondylolisthesis may vary anywhere from mild to severe. A person with spondylolisthesis can even have no symptoms.
Possible symptoms of spondylolisthesis include:
Lower back pain
Muscle tightness, especially the hamstrings
Pain, numbness, or tingling in the thighs and buttocks
Increased lordosis (swayback)
Stiffness
Tenderness in the area of the slipped vertebra
Weakness in the legs
Treatment of Spondylolysis:
Treatment depends on the severity of the slippage. Treatment for spondylolisthesis typically begins with stopping any physical activity that could result in vertebrae damage. You may be asked to avoid contact sports or to adjust your regular activities to protect your back from being overextended. A back brace may be needed to limit movement of your spine, so the fracture can heal.
Physical Therapy Management at Specialized Physical Therapy is specifically designed to individual patient symptoms. Manual physical therapy will help improve mobility and free any muscle restrictions or spasms. Modalities such as ice and electrical stimulation may also be used as they increase blood flow and tissue flexibility, and decrease pain and muscle spasms. Your physical therapist will recommend customized stretching and strengthening exercises to help with restoring range of motion, muscle performance, and motor function. The goal of physical therapy is to regain full function, so you can return to your normal community, occupational, sporting and home activities.

SPT is just minutes from Andover, Reading, North Andover, and Wilmington MA
Specialized Physical Therapy is conveniently located in North Reading, MA and also proudly serves residents in Andover, Reading, North Andover, Wilmington, Boxford, Burlington, Woburn, Stoneham, and Methuen, MA. We offer free and spacious parking located within a few steps away from our clinic's door.
Schedule Your Appointment Today to Regain Freer Movement and Healthy Living!
Specialized Physical Therapy practices a comprehensive approach to total muscle, joint, and spine health. We are the preferred physical therapy clinic in Greater Boston, because we offer an extensive range of physical therapy services designed to restore your physical strength and mobility while reducing your pain. Our physical therapy clinic sets itself apart by:
Providing proven techniques for alleviating minor, major, acute, and chronic pain.
Specializing in sports medicine, manual therapy, post-surgical care, auto accidents, prenatal and postpartum conditions, orthopedic injuries and overuse injuries.
Maintaining a clean, comfortable, private and quiet clinic, making it ideal for private consulting, educating and performing the latest physical therapy techniques.
Focusing on your individual needs, not the bottom line, because we are a small, physical therapist-owned and family-oriented clinic.
Treating one patient at a time in our private treatment room to make sure that you get the personalized care and attention you need.
Completing your treatment from start to finish with only exceptional doctorate trained and fully licensed Massachusetts physical therapists that have excellent skills, breadth of knowledge, and invaluable experience to help you reach your goals and succeed.