Sever's Disease
Editor: Dr. Amy Spencer, PT, DPT, OCS, MTC, CSCS, CKTP - A Board Certified Clinical Specialist in Orthopedic Physical Therapy and Certified Manual Therapist. Owner and Physical Therapist, Specialized Physical Therapy in North Reading, MA.
Sever's disease occurs in children when the growth plate is injured. The foot is one of the first body parts to grow to full size and usually occurs at the onset of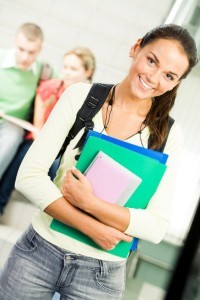 puberty. During this time, bones often grow faster than muscles and tendons. As a result, muscles and tendons become tight and the heel area is less flexible. During weight or load bearing activities, the tight heel tendons may put too much pressure at the back of the heel (where the Achilles tendon attaches). This can injure the heel and result in Sever's disease.
Causes of Sever's Disease:
Sever's disease is usually caused from physical activities and sports that involve running and jumping, especially those that take place on hard surfaces like track, basketball, soccer, and gymnastics. It can even result from standing too long on a hard surface, which puts constant pressure on your heel. Poor-fitting shoes can contribute to the condition by not providing enough support or padding for the feet or by rubbing against the back of the heel. Sever's disease is most likely to occur during the adolescent growth spurt. For girls, growth spurts usually occur between 8 and 13 years of age; for boys, it's typically between 10 and 15 years of age. The back of the heel hardens and becomes stronger after adolescence, which is why Sever's rarely occurs in adults. Although Sever's disease can occur in any child's foot, these conditions will increase the likelihood of it happening:
Pronated foot (a foot that rolls in at the ankle when walking) causes tightness and twisting of the Achilles tendon, which increases its pull on the heel's growth plate.
Flat or high arch affects the angle of the heel within the foot. This can cause tightness and shortening of the Achilles tendon.
Short leg syndrome (one leg is shorter than the other) causes the foot on the short leg to bend downward to reach the ground, which pulls on the Achilles tendon
Being overweight or obese puts excess pressure on the growth plate
Symptoms of Sever's Disease:
Pain at the back of the heel when walking and running.
A lump at the back of the heel, although this might be minimal.
Pain and tenderness at the back of the heel, especially if you press in or give it a squeeze from the sides.
Tight gastrocnemius or soleus (calf muscles). This results in reduced ankle range of motion and more stress on the insertion of the tendon at the back of the foot.
Pain may go away after a period of rest from sporting activities only to return when training is resumed.
Treatment of Sever's Disease:
Manual physical therapy is needed to target the foot and ankle joints precisely. Joint and muscle release techniques should be used to improve the efficiency and biomechanics of these areas, as well as reducing pain and strain. Your physical therapist should also recommend customized strengthening and balance exercises to maximize mobility.

SPT is just minutes from Andover, Reading, North Andover, and Wilmington MA
Specialized Physical Therapy is conveniently located in North Reading, MA and also proudly serves residents in Andover, Reading, North Andover, Wilmington, Boxford, Burlington, Woburn, Stoneham, and Methuen, MA. We offer free and spacious parking located within a few steps away from our clinic's door.
Schedule Your Appointment Today to Regain Freer Movement and Healthy Living!
Specialized Physical Therapy practices a comprehensive approach to total muscle, joint, and spine health. We are the preferred physical therapy clinic in Greater Boston, because we offer an extensive range of physical therapy services designed to restore your physical strength and mobility while reducing your pain. Our physical therapy clinic sets itself apart by:
Providing proven techniques for alleviating minor, major, acute, and chronic pain.
Specializing in sports medicine, manual therapy, post-surgical care, auto accidents, prenatal and postpartum conditions, orthopedic injuries and overuse injuries.
Maintaining a clean, comfortable, private and quiet clinic, making it ideal for private consulting, educating and performing the latest physical therapy techniques.
Focusing on your individual needs, not the bottom line, because we are a small, physical therapist-owned and family-oriented clinic.
Treating one patient at a time in our private treatment room to make sure that you get the personalized care and attention you need.
Completing your treatment from start to finish with only exceptional doctorate trained and fully licensed Massachusetts physical therapists that have excellent skills, breadth of knowledge, and invaluable experience to help you reach your goals and succeed.