Frozen Shoulder (Adhesive Capsulitis)
Editor: Dr. Amy Spencer, PT, DPT, OCS, MTC, CSCS, CKTP - A Board Certified Clinical Specialist in Orthopedic Physical Therapy and Certified Manual Therapist. Owner and Physical Therapist, Specialized Physical Therapy in North Reading, MA.
Frozen shoulder is an inflammatory thickening of the joint capsule. Certain shoulder movements will be difficult and painful if the tissue around the joint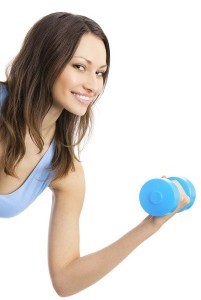 stiffens or if scar tissue forms around the joint. The severe pain will prevent you from moving your arm, which will lead to increased stiffness and immobility. This condition usually comes on slowly and gradually slows back down over the course of several months or years.
There are three distinct stages of frozen shoulder:
Freezing: In the "freezing" stage, the pain will start to gradually appear and increase. The increased pain is accompanied by a reduced range of motion. Freezing typically lasts from 6 weeks to 9 months.
Frozen: Painful symptoms may actually improve during this stage, but the stiffness remains. Daily activities can be very challenging during the frozen stage, which lasts anywhere from 4 to 6 months.
Thawing: Shoulder mobility will slowly improve during the "thawing" stage. A complete return to normal condition will typically take anywhere from 6 months to 2 years. Physical therapy involving stretching, strengthening exercises, range of motion therapy, and targeted soft-tissue work will usually speed up the thawing process.
Symptoms of Frozen Shoulder:
Frozen shoulder is a gradual onset of stiffness and pain. As it progresses, it will become increasingly difficult to move your shoulder through normal ranges of movement, even with the help of a physical therapist or physician. Frozen shoulder will make it impossible to reach over your head or behind your back without experiencing immense pain.
Treatment of Frozen Shoulder:
Physical therapy is the most recommended treatment for frozen shoulder. A trained physical therapist will help stretch the joint using safe and controlled movements. Moving the joint is essential to your recovery. Manual therapies like joint and soft tissue mobilization will break up any scar tissue that is contributing to the stiffness and immobility. You can also use heat, ice or ultrasound to reduce the pain and swelling. Manual physical therapy is usually combines with a personalized exercise program. It is crucial that you gradually increase your stretching and exercising. Progressing too quickly can cause irritation or soreness. Make sure to only perform stretches and exercises that have been prescribed by your physician or physical therapist.
Causes of Frozen Shoulder:
In most case, the onset of frozen shoulder is unknown. It occurs in approximately 2% of the population and it most often affects individuals between the ages of 40 and 60. Women are also more susceptible to frozen shoulder than men.

SPT is just minutes from Andover, Reading, North Andover, and Wilmington MA
Specialized Physical Therapy is conveniently located in North Reading, MA and also proudly serves residents in Andover, Reading, North Andover, Wilmington, Boxford, Burlington, Woburn, Stoneham, and Methuen, MA. We offer free and spacious parking located within a few steps away from our clinic's door.
Schedule Your Appointment Today to Regain Freer Movement and Healthy Living!
Specialized Physical Therapy practices a comprehensive approach to total muscle, joint, and spine health. We are the preferred physical therapy clinic in Greater Boston, because we offer an extensive range of physical therapy services designed to restore your physical strength and mobility while reducing your pain. Our physical therapy clinic sets itself apart by:
Providing proven techniques for alleviating minor, major, acute, and chronic pain.
Specializing in sports medicine, manual therapy, post-surgical care, auto accidents, prenatal and postpartum conditions, orthopedic injuries and overuse injuries.
Maintaining a clean, comfortable, private and quiet clinic, making it ideal for private consulting, educating and performing the latest physical therapy techniques.
Focusing on your individual needs, not the bottom line, because we are a small, physical therapist-owned and family-oriented clinic.
Treating one patient at a time in our private treatment room to make sure that you get the personalized care and attention you need.
Completing your treatment from start to finish with only exceptional doctorate trained and fully licensed Massachusetts physical therapists that have excellent skills, breadth of knowledge, and invaluable experience to help you reach your goals and succeed.