Rotator Cuff Tendonitis
Editor: Dr. Amy Spencer, PT, DPT, OCS, MTC, CSCS, CKTP - A Board Certified Clinical Specialist in Orthopedic Physical Therapy and Certified Manual Therapist. Owner and Physical Therapist, Specialized Physical Therapy in North Reading, MA.
Rotator cuff tendonitis refers to shoulder injuries caused by an irritation or inflammation of one or more of the rotator cuff tendons. The symptoms and causes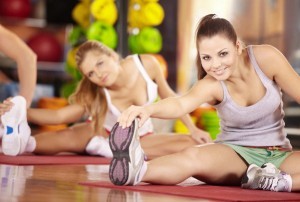 of a rotator cuff injury are similar to impingement syndrome. It can be caused by a mild injury that affected the blood supply to your rotator cuff. Most patients with this type of shoulder injury experience a deep ache or pain in the deltoid region of the upper arm.
Causes of Rotator Cuff Tendonitis:
There are three different ways that you can tear your rotator cuff or develop tendonitis:
A hard impact or sudden jerking can cause damage to your rotator cuff resulting in a rotator cuff tear or tendonitis.
Aging can lead to rotator cuff injuries because of the natural degeneration of your muscles and tendons. Quite often elderly patients can tear their rotator cuff without there being a specific incident.
Rotator cuff tendonitis can be a chronic condition caused by overusing the tendons. This may be caused from sports that involved repetitive overhead motions, holding the arm in the same position for prolonged periods, sleeping on the same arm every night, or physical labor that requires the arm to be elevated for prolonged periods.  Motorcycle riders with high handle bars are particularly susceptible to rotator cuff tendonitis due to long periods of holding the arms at or above 90 degrees.
Symptoms of Rotator Cuff Tendonitis:
Some rotator cuff injuries are painful while others are so mild that the injured person may not realize they have a rotator cuff tear. A rotator cuff tendon can tear partially, which will still allow you to move your arm in a full range of motion. Your shoulder may be a little painful, but it doesn't prevent you from using your arm as normal.
A larger tear will cause more weakness and greater pain. More significant rotator cuff tears will create a painful snapping sensation during certain arm or shoulder movements. A complete tear in your tendon will make it impossible to move your arm without pain. You won't be able to raise your arm from the side of your body if the rotator cuff tendon is completely torn.
If the rotator cuff tear is chronic, the pain will gradually worsen, the shoulder will weaken, and there will be a gradual loss of motion. This level of pain is typically worse at night and could interfere with sleeping peacefully. It is important not to lie on that side of your body, so the extra weight on the joint doesn't make it worse.
Surgery may be the best treatment option, depending on the size of the tear and how well it has responded to various forms of physical therapy. Surgery may be necessary to help alleviate pain, increase strength, and improve the overall function of your rotator cuff and shoulder.
Surgery to repair a torn rotator cuff tendon will include:
Removing loose fragments of tendon or other debris from the open space around the shoulder where the rotator cuff moves. This is also called a debridement.
Making more room for the rotator cuff tendon to stop it from pinching or irritating the rotator cuff tendons. This may include shaving bone or removing bone spurs if that what caused injury to the tendon.
Sewing the torn edges of the supraspinatus tendon together.
It is essential that you follow rotator cuff surgery with a customized physical therapy plan. Physical therapy will be needed to restore range of motion, arm strength, and improve the overall mobility of the shoulder and arm after surgery.
Treatment of Rotator Cuff Tendonitis:
A customized combination of Kinesio Tape, ultrasound, manual therapy, and stretching and strengthening shoulder exercises would be the recommended treatment for rotator cuff tendonitis or tears. These effective physical therapy techniques are all focused on improving physical strength, building muscle power, healing damaged tendons, and restoring full range of motion in your arms and shoulders. Ultrasound and Kinesio Tape are used to alleviate pain and reduce muscle spasms while improving blood flow and tissue flexibility.
Manual physical therapy like a massage will help stimulate new blood vessels and reduce the formation of scar tissue. Physical therapists or trained masseuses should massage the inflamed area until the tightness in your shoulder muscles starts to loosen up. This type of therapy is usually accompanied with joint mobilization therapy to improve movement in your shoulder joint. Tailored stretching and strengthening shoulder exercises are necessary to rebuild your full range of motion, enhance muscle performance, and restore function in your rotator cuff. The right blend of these physical therapy techniques will redevelop your rotator cuff tendons, so your shoulder can move freely without pain.
Make sure to rest and protect your shoulder injury until you are able to start physical therapy. Try not to sleep on that shoulder, stretch to reach things above your head, lift heavy objects, or any other repetitive overhead motion. Aggravating an injured shoulder joint usually results in immense pain and further damage to the rotator cuff.
If your rotator cuff tear was treated with surgery, physical therapy will be necessary to alleviate pain, reduce swelling, restore shoulder strength, and improve your range of motion. Make sure to work with an experienced physical therapist for any therapy after surgery. It is crucial that the rehabilitation process after surgery is performed in gradual stages to protect the tendon repairs made by the surgeon. Do not attempt strenuous stretches or exercises without the approval of a trained physical therapist or physician. Passive stretching exercises are usually performed for several weeks after surgery to gradually rebuild strength and flexibility. You can do greater harm to your shoulder if you try to use it before the tear is completely repaired. Your muscles also need time to heal and most rotator cuff surgical patients are not able to handle strengthening exercises until 6 to 12 weeks after their surgery. As your mobility and strength gradually improves, your physical therapist will recommend more challenging exercises. It normally takes a few months to restore full function of your rotator cuff.

SPT is just minutes from Andover, Reading, North Andover, and Wilmington MA
Specialized Physical Therapy is conveniently located in North Reading, MA and also proudly serves residents in Andover, Reading, North Andover, Wilmington, Boxford, Burlington, Woburn, Stoneham, and Methuen, MA. We offer free and spacious parking located within a few steps away from our clinic's door.
Schedule Your Appointment Today to Regain Freer Movement and Healthy Living!
Specialized Physical Therapy practices a comprehensive approach to total muscle, joint, and spine health. We are the preferred physical therapy clinic in Greater Boston, because we offer an extensive range of physical therapy services designed to restore your physical strength and mobility while reducing your pain. Our physical therapy clinic sets itself apart by:
Providing proven techniques for alleviating minor, major, acute, and chronic pain.
Specializing in sports medicine, manual therapy, post-surgical care, auto accidents, prenatal and postpartum conditions, orthopedic injuries and overuse injuries.
Maintaining a clean, comfortable, private and quiet clinic, making it ideal for private consulting, educating and performing the latest physical therapy techniques.
Focusing on your individual needs, not the bottom line, because we are a small, physical therapist-owned and family-oriented clinic.
Treating one patient at a time in our private treatment room to make sure that you get the personalized care and attention you need.
Completing your treatment from start to finish with only exceptional doctorate trained and fully licensed Massachusetts physical therapists that have excellent skills, breadth of knowledge, and invaluable experience to help you reach your goals and succeed.